Ever since N5457V, the first A-26 converted to a fire tanker back in 1959 started operations with Aero Atlas, this highly manouvrable Ex-WWII attack aircraft has proven its worth in the wildfire theatre of operations, due to its speed, flight duration ( 5 Hours ), Range (1,200 Miles ) and ability to carry a good fire retardent load of 760 US gallons, the A-26 Invader became the mainstay in the battle to deal with the ever growing problem of forrest fires in both Canada and the United States.

And to prove the durability of the A-26, N5457V as mentioned above still flies today, owned and operated by David R. Lane.
What is aerial fire fighting

A wide variety of terminology has been used in the popular media for the aircraft used in aerial firefighting, as well as the methods used. The terms Airtanker or air tanker generally refer to fixed-wing aircraft, with "airtanker" being the form used in official documentation. The popular media also frequently uses the terms water bomber, fire bomber or borate bomber as well.

Air attack is an industry term used for the actual application of aerial resources, both airtanker and helitack, on a fire, although colloquially, "air attack" is also a term used for the airborne manager in a spotter plane who is charged with directing the use of the aerial resources.

Initial attack refers to the first-response of aerial assets to suppress a fire before it grows out of control; aviation assets can usually respond to a reported blaze much quicker than ground elements, especially for wilderness fires.

Extended attack refers to the continued use of aerial assets on an out-of-control fire, primarily to assist ground units in the establishment of firelines in advance of the fire.

Forest-fire fighting One way that a chemical fire retardant would be used is at a wildfire to try and prevent its spread. A fire retardant would not actually be put directly on the fire in an attempt to extinguish it. Generally, fire retardant is dropped around a fire's edges to contain it, allowing crews time to work to put the fire out while the retardant slowed or prevented further spread. However, when needed, retardant can also be dropped directly onto flames when needed to cool the fire and reduce flame length. In a forest or wild fire situation in a remote area, a fire retardant would usually be dropped from a plane or helicopter. For example, it would be used on fires up on mountains where there is limited or no ground access. Fire retardants that are used are considered to be non-toxic. However there is little data on the long-terms effects of fire retardant to people or the environment. One of the most-used commercial retardants is Phos-Chek.

Wildfire retardants

Fire retardant is a substance that helps to delay or prevent combustion. Fire retardants are commonly used in fire fighting. Water is the most commonly used fire retardant, but the phrase typically refers to chemical retardants. It can also refer to a coating over an object, such as a spray retardant to prevent Christmas trees from burning.

Fire retardants applied to wildfires is usually a mixture of water and chemicals designed to wet the area as well as chemically retard fire progression through vegetation. Typically it is dyed red so that the application area can be seen from the air. New gel-based retardants which meet NFPA Standard 1150 are being introduced into use. These are dyed other colors to differentiate them from the traditional red retardant. The gels and their dyes are designed to biodegrade naturally. Borate salts were used in the past to fight wildfires but were found to sterilize the soil and were toxic to animals. Newer retardants use ammonium sulfate or ammonium polyphosphate with attapulgite clay thickener or diammonium phosphate with a guar gum derivative thickener. These are not only less toxic but act as fertilizers to help the regrowth of plants after the fire (however, the retardants can be toxic to fish if accidentally dropped in water and then exposed to sunlight). Fire retardants contain wetting agents, preservatives and rust inhibitors and are colored red with ferric oxide to mark where they have been dropped. Brand names of fire retardants for aerial application are Fire-Trol and Phos-Chek.Some water-dropping aircraft carry tanks of a guar gum derivative to thicken the water and reduce runoff.
The list below ( In alphabetical order ) gives just some of the companies that used the A/B-26 for various Air Tanker and Agricultural spraying duties.
Photos for several of the companies is not available, so a brief history has been inserted whilst a suitable image can be located.
Fleet grounding In the United States, most of these aircraft are privately owned and contracted to government agencies, and the National Guard and the U.S. Marines also maintain fleets of firefighting aircraft. On May 10, 2004, The U.S. Forest Service (USFS) and the Bureau of Land Management (BLM) suddenly announced that they were cancelling contracts with operators of 33 heavy airtankers. They cited liability concerns and an inability to safely manage the fleet after the crashes of a C-130A Hercules in California and a PB4Y-2 in Colorado during the summer of 2002. Both aged aircraft broke up in flight due to catastrophic fatigue cracks at the wing roots, so sadly as a result of the new legislation no A-26's currently fly in an air tanker capacity.
Current Air Tanker Contractors
AERIAL FIREFIGHTING INDUSTRY ASSOCIATION

William R. Broadwell (Executive Director)

P.O. Box 523068

Springfield, VA 22152

Phone (703) 644-6454

Fax (703) 644-4001

E-Mail broadwel@erols.com

Multi-Engine Air Tanker Companies

AERO FLITE, INC.
Matt Ziomek (Ass'n President)
4700 Flight Line Drive
Kingman, AZ 86401
(928) 757-1002
Fax (928) 757-2951
E-Mail: aerodc4@ctza.com

AERO UNION CORP.
Terry Unsworth
Victor Alvistur
Rocky Morris
100 Lockheed Ave.
Chico, CA 95973-9098
(530) 896-3000
Fax (530) 893-8585

ARDCO, INC.
Gary Garrett
HC Box 277
Tucson, AZ 85735
(520) 883-4119
Fax (520) 883-5858
E-Mail: ardcoinc@aol.com

BUTLER AIRCRAFT CO.
Dave Kelly
1050 S.E. Sisters Ave.
Redmond, OR 97756-8615
(541) 548-8166
Fax (541) 548-0863
E-Mail: ButlerAcft@aol.com

HAWKINS & POWERS AVIATION, INC.
Gene Powers
Duane Powers (Ass'n Vice President)
P. O. Box 391
Greybull, WY 82426-0391
(307) 765-4482
Fax (307) 765-2535
E-Mail: handp@tctwest.net

HIRTH AIR TANKERS
Connie Hirth
160 Airport Road
Johnson County Airport
Buffalo, WY 82834-9357
(307) 684-7160
Fax (307) 684-7160

INTERNATIONAL AIR RESPONSE
Woody Grantham
22000 So. Price Road
Chandler, AZ 85248-1677
(520) 796-5188
Fax (520) 796-1064

NEPTUNE AVIATION SERVICES
Mark Timmons
Kristen Schloemer
Missoula International Airport
2 Corporate Way
Missoula, MT 59808
(406) 542-0606
Fax (406) 542-3222

Alamogordo Municipal Airport
P. O. Box 340
Alamogordo, NM 88311
(505) 437-7360
Fax (505) 434-6531

T.B.M., INC.
Mr. Hank Moore (Assn. Treasurer)
243 Estate St.
Tulare, CA 93274-1932
(559) 686-3476
Fax (559) 686-3477

---


Helitanker Companies

ERICKSON AIR-CRANE INC.
Lanny Allmaras (F/F Marketing and Sales)
3100 Willow Springs Road
P.O. Box 3247
Central Point, OR 97502-0010
(541) 664-5544
Fax (541) 664-7613

EVERGREEN HELICOPTERS, INC.
Richard Carmine
Mike Honey
3850 Three Mile Lane
McMinnville, OR 97128
(503) 472-9361
Fax (503) 434-6484

HEAVY LIFT HELICOPTERS, INC.
Robin Rogers
P.O. Box 4
Clovis, CA 93613-0004
(559) 299-4903
Fax (559) 292-5240

---


Single-Engine Air Tanker Companies

DOWNSTOWN AERO
Richard Nixholm
Curt Nixholm
Vern Baker
339 Harding Highway
Vineland, NJ 08360-9154
(856) 697-3300
Fax (856) 697-2132
E-Mail: FireCats1@aol.com

QUEEN BEE AIR SPECIALTIES, INC.
Chuck Kemper
136 N. Yellowstone Hwy.
Rigby, ID 83442-5657
(208) 745-7654
Fax (208) 745-6672

---


Sustaining Members

AIR TRACTOR, INC.
Leland Snow
P.O. Box 485
Olney, TX 76374-0485
(940) 564-5616
Fax (940) 564-2348

AQUAAIR, INC.
Charlie and Mary Hainline
3500 Airport Road #2
Alamogordo, NM 88310
(505) 479-9863
E-Mail: Hainline@charter.net

ARNOLD KOLB
P.O. Box 1828
Alamogordo, NM 88310-1828
(505) 439-5621
FAX (505) 437-8194

BASLER TURBO CONVERSIONS, LLC
Tom Weigt
255 W. 35th Avenue
Oshkosh, WI 54902
(920) 236-7820/Fax (920) 235-0381
E-mail: baslerturbo@ameritech.net

BIGHORN AIRWAYS, INC.
Robert Eisele
P. O. Box 4037
912 West Brundage Lane
Sheridan, Wyoming 82801
(307) 672-3421
Fax (307) 674-4468
E-Mail: bhairway@wavecom.net

LANE AVIATION, INC.
Grant E. Lane
P.O. Box 432
3205 FM 2218
Rosenberg, TX 77472
(281) 342-5451
Fax (281) 232-5401
E-Mail: glane@laneav.com

PRECISION ENGINES CORP.
Dave Cort
33220 100th Street S.W. #E
Everett, Washington 98204
(425) 347-2800
Fax (425) 353-9431
E-Mail: dcort@pacpac.com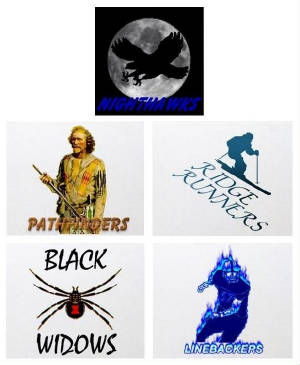 TANKER CAPABILITES

---
Type I Tankers
3000+ retardant
Tanker

Max Gallons

Cruise Speeed (kts)

# Doors

Il-76

11000

400

2

Martin Mars

7200

165

26

KC-97

4500

210

16

C-130

3000

250

8 or
Constant Flow

C-130
MAFFS

3000

250

1 or
Incremental

P3

3000

275

8 or
Constant Flow

DC-7

3000

235

6-8
Type II Tankers
1800-2999 gallons retardant
| | | | |
| --- | --- | --- | --- |
| Tanker | Max Gallons | Cruise Speed (kts) | # Doors |
| DC-6 | 2450 | 215 | 6-8 |
| P2V | 2700 | 187 | 6 |
| SP2H | 2000 | 195 | Constant Flow |
| PB4Y2 | 2000 | 184 | 8 |
| DC-4/C54 | 2000 | 178 | 8 |
| DC-4 Super | 2200 | 200 | 8 |
Type III Tankers
600-1799 gallons retardant
Tanker

Max Gallons

Cruise Speed (kts)

# Doors
B-26

1200

200

2-6

Albatross

1500

152

Constant Flow

Super PBY

1400

105

2

CL215

1400

160

2

CL415

1600

179

4

PV-2

1200

180

2

AT802

800

145

Constant Flow

S2T

1200

235

Constant Flow

S2

800

180

4

A26

925

215

2

Twin Otter

600

Fire Boss
(AT802 on floats)

820

135

Constant Flow

Thrush 660

785

130
Type IV Tankers
100-599 gallons retardant
| | | | |
| --- | --- | --- | --- |
| Tanker | Max Gallons | Cruise Speed (kts) | # Doors |
| Turbine Thrush | 350 | 140 | 1-2 |
| Ag Cat | 300 | 100 | 1-2 |
| Dromadear | 400 | 110 | 1-2 |
| Beaver | 108 | 100 | 1 |
The first female air tanker pilot: Lynn McGrew